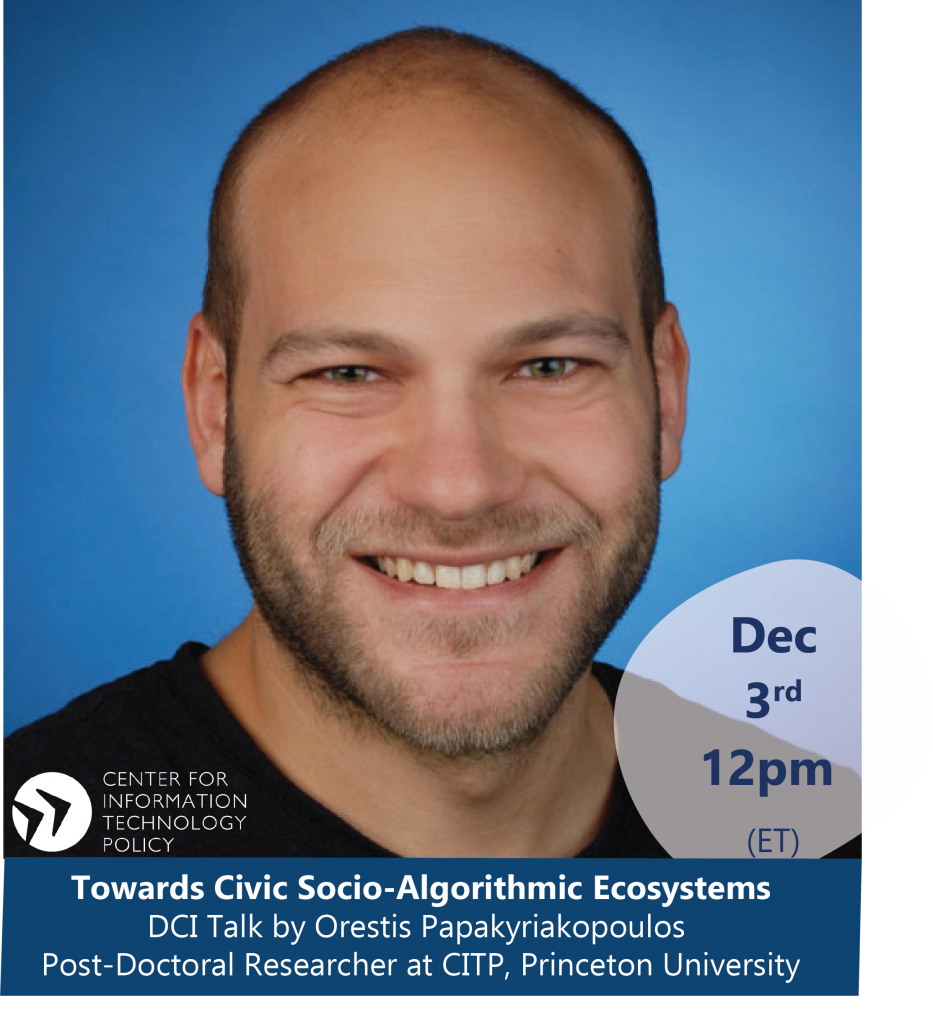 December 3th, 12 – 1 pm (ET)
Speaker: Orestis Papakyriakopoulos, Center for Information Technology Policy, Princeton University
Online event: please register here for zoom link.
Orestis Papakyriakopoulos is a post-doctoral research fellow at the Center for Information Technology Policy (https://citp.princeton.edu/ ), Princeton University. His research showcases political issues and provides ideas, frameworks, and practical solutions towards just, inclusive and participatory socio-algorithmic ecosystems through the application of data-intensive algorithms and social theories. Orestis is also the co-creator of political-dashboard.com, a transparency project that monitors U.S. and German online politics.
In this talk, Orestis will argue that society should rethink the design of socio-algorithmic ecosystems such as social media. He will do so by describing political issues created in 3 distinct cases: 1. The interaction of users and news feed algorithms, 2. the attempt of social platforms to moderate misinformation, and 3. how social media reaction-buttons influence the political discourse. All three case studies reveal vulnerabilities emerging in the interaction of humans and technology. Based on them emerges the need to reflect on potential solutions for creating socio-algorithmic ecosystems for the society and by the society.  
This thesis supports a conversation on how to design social media ecosystems that include artificial intelligence applications.